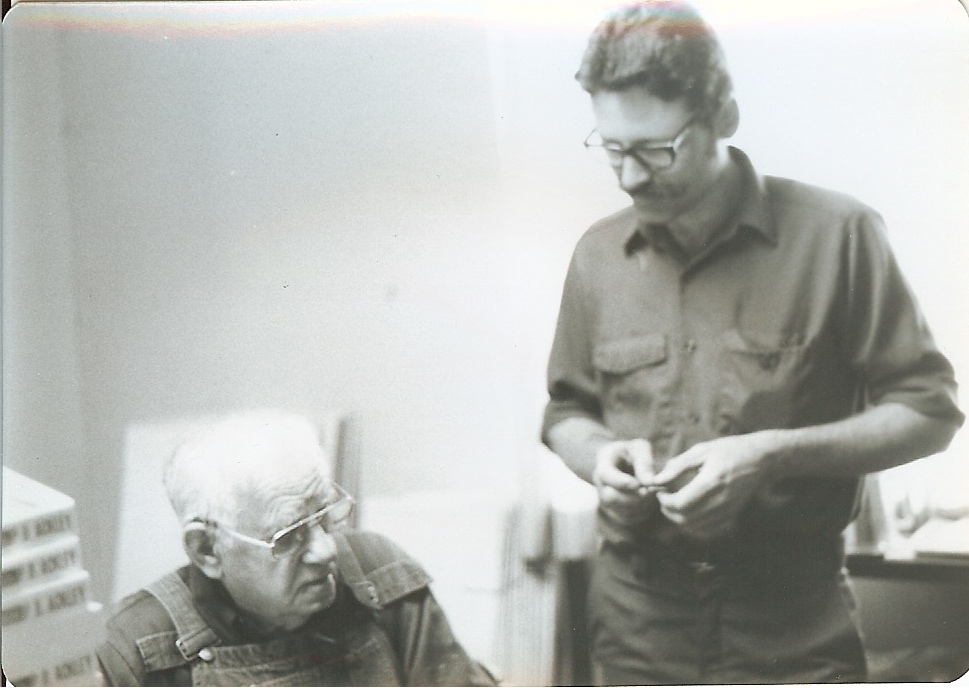 Where it all started.....
(This site is new and under continual construction.)
I'm an Illinois farm boy that started shooting and hunting on my own at age 7, reloading shotgun at 12, and high power rifle by age 14.
There were not many days on the farm that a gun was not with me or close by.
I was introduced to NRA Bullseye Pistol around age 15-16, which led to serving in the Air National Guard for 10 years as marksmanship instructor/armorer, followed some years later with a stint as an Army Combat Engineer and activated for Desert Storm specializing in, guess what, demolitions and explosives.
I've competed on two state pistol teams and qualified for the Air National Guard Security Police combat team which competed against all branches of US and NATO security police teams.
But once I got in over my head in barrel work, my competitive shooting ended.
Briefly, I could say my career in gun barrels began in high school soaking up every Shooting Times' "Gunsmith's Column" written by P.O. Ackley in the early 1960's.  But February 2, 1979 I took the plunge buying his business, having never even so much as turning the switch on a lathe.
Photo is P.O., seated autographing his books, Handbook for Shooters and Reloaders.  35 year old young buck standing is me at half my current age.
Confidence?  Foolishness?  Whatever it was, it meant a long hard learning curve.
P.O. was always on tap to answer questions, BUT, it was not until after he passed August 23, 1989 over 10 years later that I realized that not even ONCE did he ever SHOW me how to do anything.
In his own way he forced me to learn to think, and that is largely what the Ackley mindset is, a "getting into" what is going on, often in spite of and contradictory to "the industry".
I did much the same work as P.O. up through about 1997, but starting in 1983 I got into making Thompson Center Contender barrels.